We believe in slow fashion and sustainability!
We only use a selection of the finest materials to ensure the highest quality hats.
Each hat is handmade by us in our hat workshop in Mallorca.
All our Materials are sourced in Europe and it takes us around 2-4 weeks to craft a custom hat that is made to last for generations.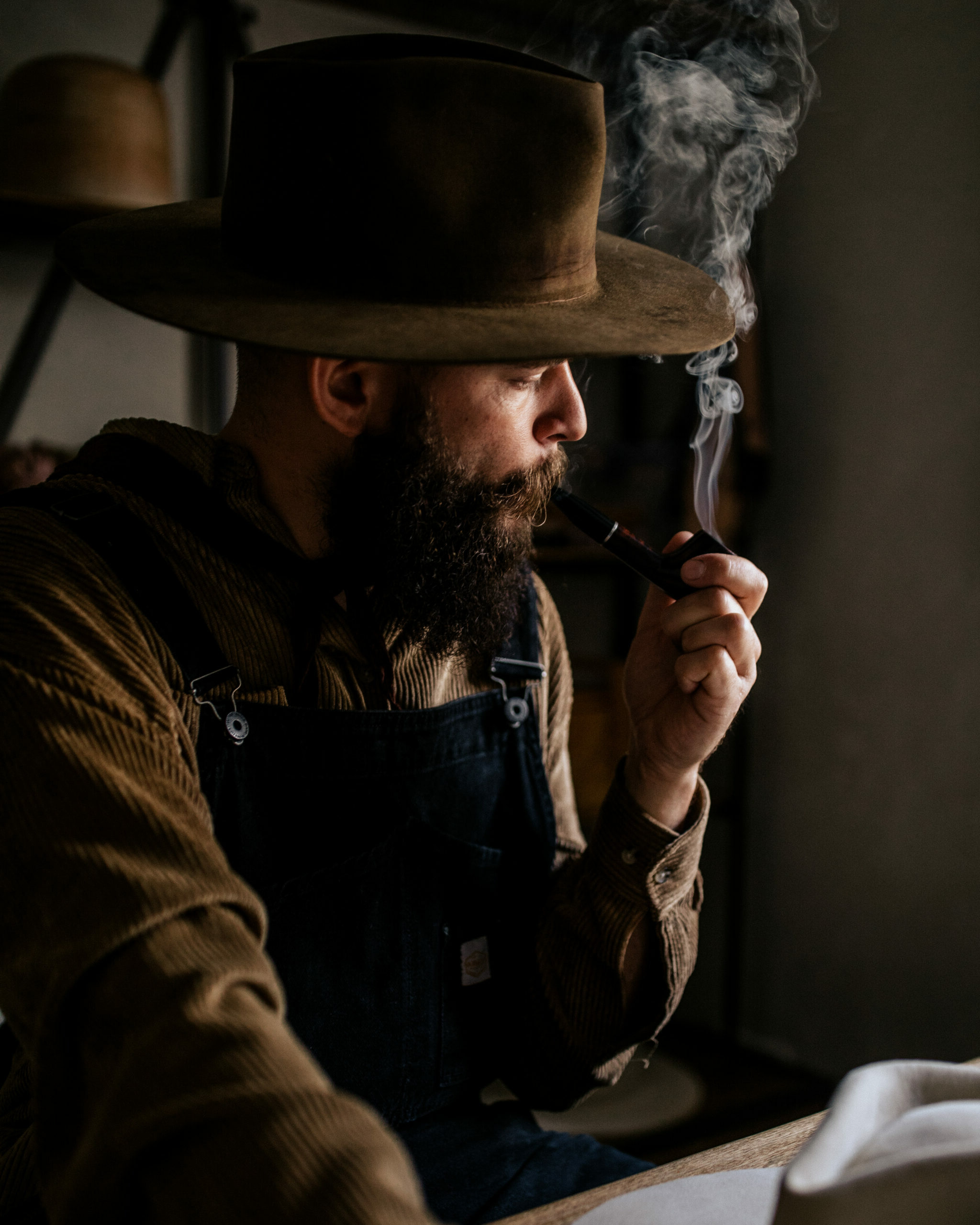 How much do our custom hats cost?
• Fur Felt Hats: 550,-€
• Straw Hats: 290-390,-€
A non refundable 250,-€ deposit is obligated upon placement of your order.
Remaining amount to be paid once your hat is completed.
What's included in your custom hat order?
• your unique, customised Crown of the Vagabond Hat
• a FaceTime call or In-Person Meeting in our workshop
to develop your bespoke hat design
• all accessories of your design such as hatband, mussels, pearls, coins, stones, etc.
• a personalised Sweatband and our signature lining
Following expenses aren't covered:
• Custom Brandings or excessive designs - you will be informed if this applies.
They will be calculated by workload.
• Shipping is not included!
Europe: 20€; UK/Switzerland: 40€; Outside Europe: 100€
Ready to order your custom hat?
Due to a high amount of orders our delivery takes between 6-10 weeks right now.